PhOSter Canada – Experts in computer training.
The mission of Phoster Canada is to promote and support developmental and organizational effectiveness for companies and individuals by providing high-quality IT training programs. Our programs are designed to meet individual and institutional needs and objectives. It is Phoster Canada's aim to complement individual learning and development as the means for creating a better and more efficient workplace environment for all.
Microsoft Office Training
We offer introduction classes for those who are new to a software program on up through to advanced features in Word and Excel.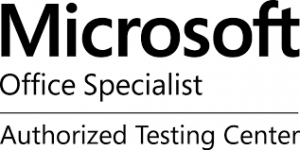 Microsoft Office Specialist (MOS) Certification Testing
PhOSter Canada is an Authorized Testing Center for the Microsoft Office Specialist certification test. Tests are available in Office 2010 and 2013. (2016 coming soon).
LibreOffice
LibreOffice is the most actively developed free and open source office suite. Our experts are can help you learn all the features required.
READY TO GET STARTED?
Our experts are waiting to assist you. Pick up the phone or email us for an absolutely free consultation.